Lenin in Pargas
There is a room in the Kirjala house which commemorates the Russian political leader V.I.Lenin, who visited the house during his escape from Russia in 1807. Lenins escape route took him to Åbo (Fin. Turku) and he was escorted to Pargas by the teacher Ludvig Lindström. Lenin was presented as a German geologist, Dr. Müller. It was a really cold December evening when the two arrived at the crossing. The sound had recently received an thin ice-sheet and Lenin had to walk over the ice to get to Kirjala Norrgård.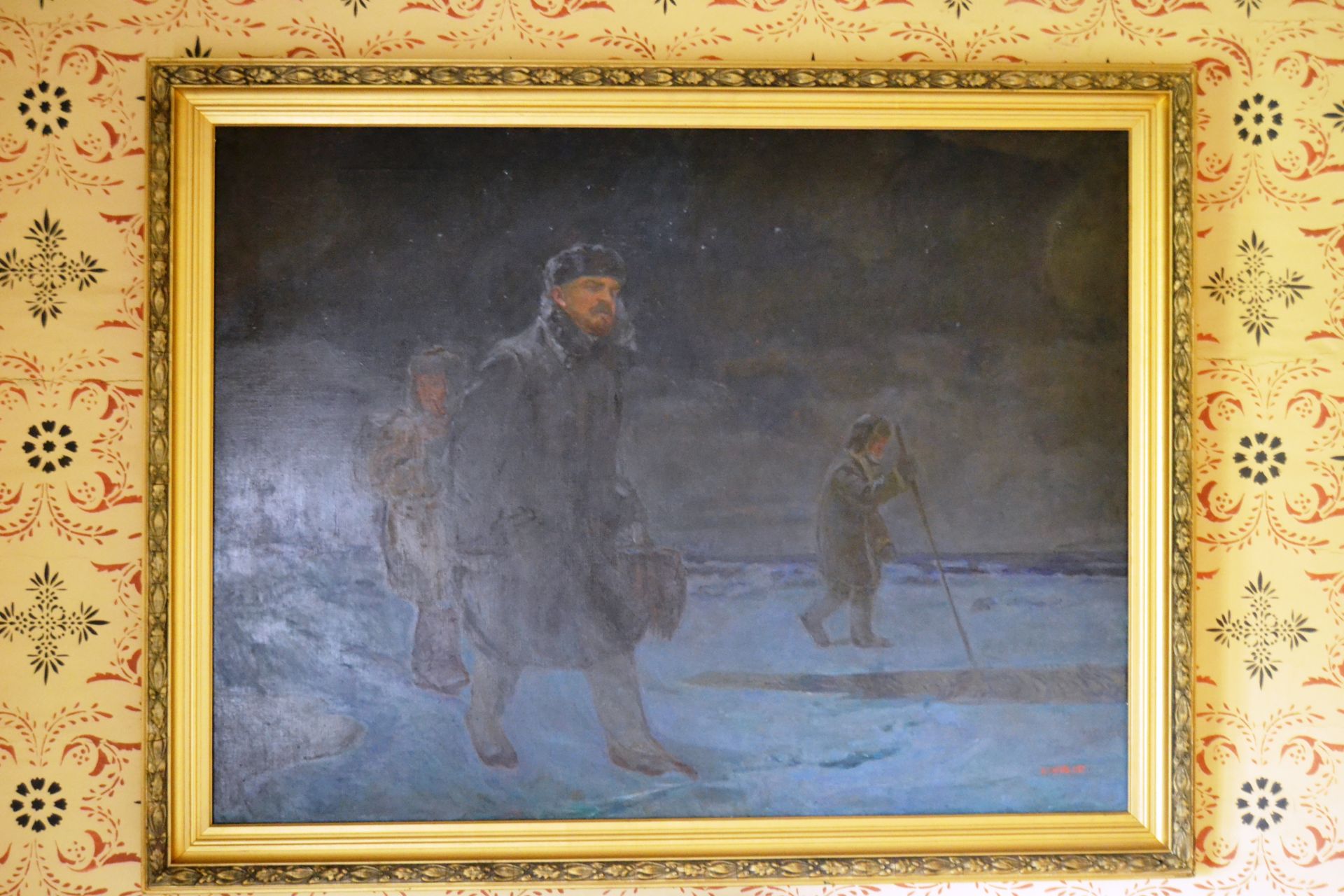 Lenin stayed for two nights at the house awaiting snowfall that would make it possible to travel by horse and sleigh to the town of Pargas and further down the islands to Lillmälö from where he was to cross over to Nagu. Strong winds had broken up the newly formed ice-sheet and Lenin was forced to wait a few days for the ice to freeze and he ended up spending Christmas at the small cottage in Lillmälö.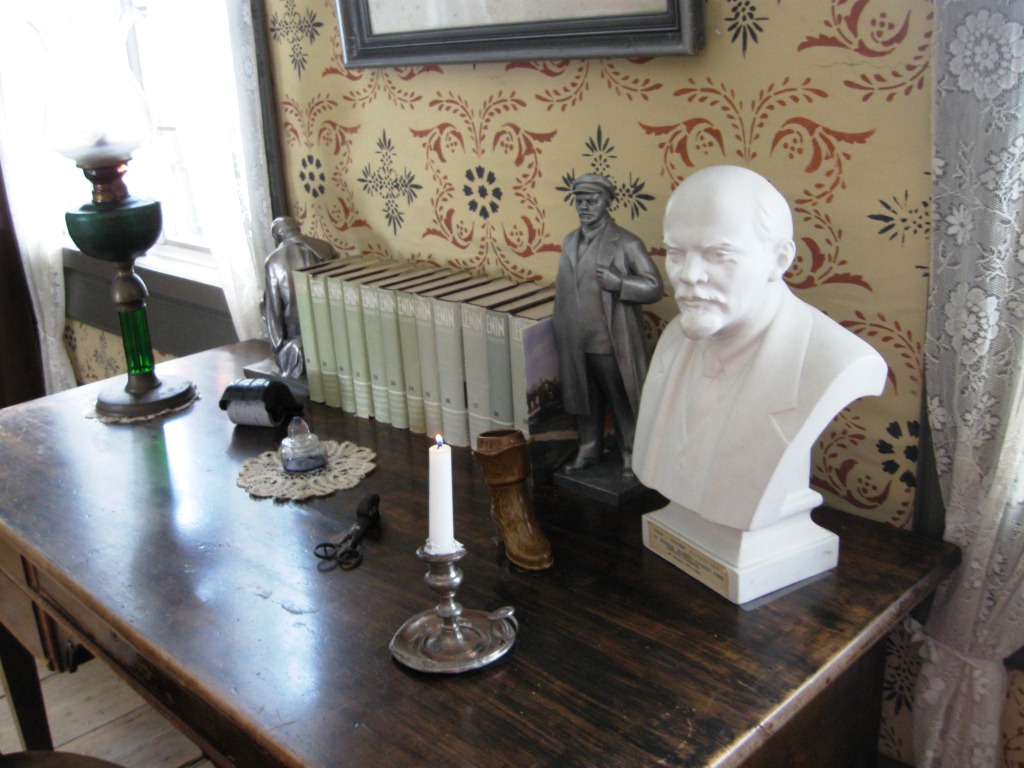 A few days later it was possible to start the crossing. They reached the Steamship at Själö in Nagu and Lenin boarded the ship.Lenin finally arrived at Stockholm on the 28th of December and continued his journey to Copenhagen and Capri.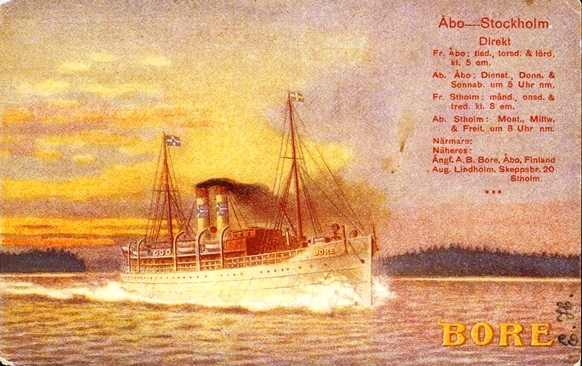 During the Sovietunion era, especially in 1980´s, many Sovjet-visitors came to the museum in Pargas to see the Lenin-room. Many of the artifacts and memorabilia on display in the room are gifts from these visitors.
A large painting by Arkady Rylov is hanging on a wall in the room. It depicts Lenins walking in the Baltic Sea ice. The painting was a gift from the Sovjet Union.
You can also read more about Lenins adventures in Finland in this article.